A unique tour through European art history
in Zwinger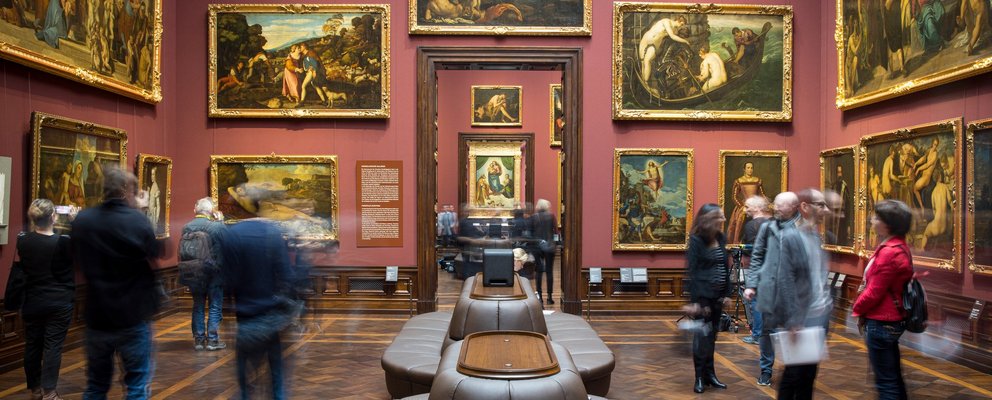 Intro new
The Gemäldegalerie Alte Meister (Old Masters Picture Gallery) and the Skulpturensammlung bis 1800 (Sculpture Collection up to 1800) present their works together in the extensively renovated Semperbau am Zwinger. After seven years of partial closure, the famous museum building from the 19th century now shines in new splendour.
To the exhibition
[Translate to English:] Restauriert
Zitat Goethe
I entered this shrine, and my amazement exceeded any preconceived idea!
Johann Wolfgang von Goethe
Systematically collected
Most of the principal works on display were collected within only five decades.